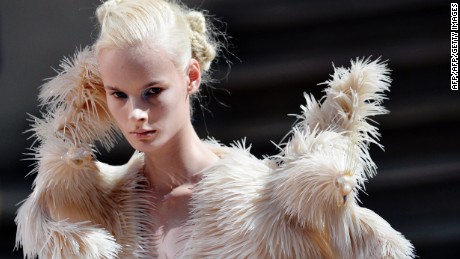 (CNN)"I will show you the dragon skin dress."
Dutch fashion designer
Iris van Herpen
walks through her Amsterdam-based studio to reveal a piece of clothing that both looks and sounds, almost magical.
Pioneering fashion
Van Herpen's pieces are not only impressive on a surface level — from the fabrics used to the mode of construction. In dresses that look like bone, or water frozen in time, the technological methods are matched by imagination and creativity.
"I definitely think being in contact with scientists and people that are really specialized in technology opens up my world of thinking, and I can create different structures than I would if I had been in my own bubble," she says.
"I think once you isolate technology, on its own it becomes a very cold medium. But technology is handled by people, so all that matters is what you do with it."
Read more: http://www.cnn.com/2016/05/02/fashion/iris-van-herpen-manus-x-machina/index.html
Latest Posts for Network First Blogging Network